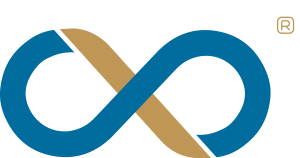 It is because of the fact that the progress of a nation is measured by the services available to its citizens in all fields, especially in the field of information technology, INFINITY LTD has been established. And that is for the purpose of providing exceptional Internet services to individuals and corporates in all provinces of the country.
At INFINITY LTD, we are bringing it all together. We deliver high-speed internet, next-generation TV, surveillance systems, designing, marketing, and innovative technology solutions for people and businesses. We are investing to become a premier integrated communications company.
INFINITY LTD is dedicated to offer the fastest Internet speeds you can get. Stream video, watch IPTV channels, play online games, download music, upload photos and more without sacrificing performance.
At INFINITY LTD, our core principles are centered on a commitment to our Customers, our Employees and our Local Communities. INFINITY LTD offers to provide residential and business services to all of the residents of Baghdad to keep them connected. To meet our customers' needs, we provide different bundles of subscription. To learn about our Bundles, click here. As a technology-driven organization, we believe that continued investment in innovation, network and service will allow us to be flexible to meet consumer needs, enhance the customer experience, and provide the best services and highest value to our customers.
At INFINITY LTD, our focus is on customer satisfaction, associate satisfaction, and local service. We live in the communities we serve, and our goal is to be the most trusted provider of communication and surveillance services to our customers.
INFINITY LTD wants to do everything possible to make our customer's experience outstanding. That's why we offer 24/7 technical support in order to build confidence, credibility and speed of response to our clients' demands and more importantly, dozens of representatives roaming all of the neighbors of Baghdad whom our customers can talk to in person.